Prep Morning Visit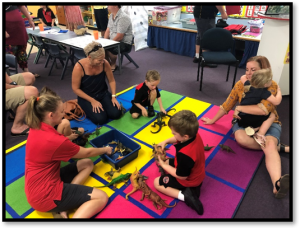 Today, I had the pleasure of visiting and welcoming all our Prep Families and children. I want to acknowledge the Prep staff for all their hard work and time in getting ready for the students this week.
Earlier this week the staff made exciting resources for the learning environments in which every student can thrive and get along together in a collaborative way. The students were busily re-orientating themselves in their learning environment.
Parents, photos are on the school Facebook page and some of them are added to the movie of the week.  This blog can also be found on the school website.