Learning with Lyn Sharratt
One of our four cornerstones is about building capacity in our staff and parents.  Building capacity in others is about us all moving forward together, strengthening relationships between families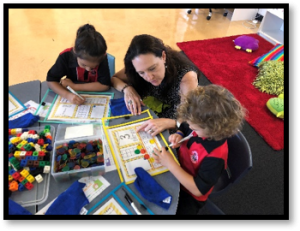 and staff, school and system. Last week members of our leadership team attended a two day conference here in Cairns with a focus on improving student learning which leads to our commitment to continuous progress for all!
Dr Lyn Sharratt, is a highly-accomplished practitioner, researcher, author, and presenter. Lyn has worked in four school districts across Ontario as a school superintendent, superintendent of curriculum and instruction, administrator, curriculum leader, and Special Education teacher.
Throughout the course of two days, we learnt about the key four drivers and the 14 parameters research regarding school improvement. The outcome from the conference for us at St Therese's is that we are taking action as leaders to improve student learning with a focus on reading.  This is part of our school annual improvement plan. All parents can view this plan on our school website at this link https://www.stthereses.qld.edu.au/
Stay tuned to our intention and the celebration of learning via the principal blogs, Facebook and Seesaw as we continue to share our goals for success.