Visit to Year 3
During my visit to the marvelous Year Three students it was exciting to see our students engaging in open end inquiry-based questions. Our students were being challenged to examine "how many different numbers they can make with the following digits 93716". The catch was the students must use every number once and only the digits stated in the challenge.
Such challenging questions work best for engaging students in discussion, that ultimately led to some interesting and complex answ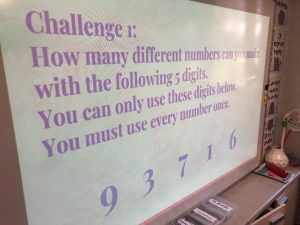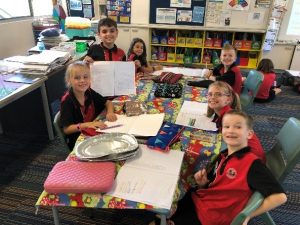 ers.  As I walked around the room, I found myself wanting to interrupt because I thought I knew what some of the students were going to say.  But I resisted the temptation, allowing me to listen carefully and to give them credit for their ideas.  Upon reflection, it was obvious that the teachers planning across the cohort that intentional questions not only increase student participation but encourage active learning that develop their critical thinking skills. How clever they are!  Next week I am visiting Year Four!