Visit to Year 2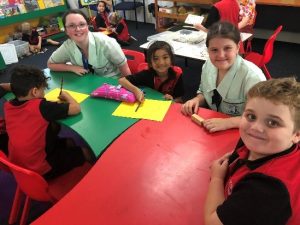 My visit this week was with the fabulous year two students. Ms Camille Poupardin students were completing a history unit looking closely at pictures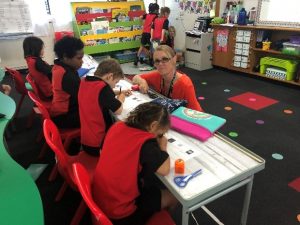 that were old and new.  Once they identified the picture they then answer a series of questions that included the following
Who would play with it?
What is its name?
How did people play with it?
What is it made of?
In looking closer, I notice a picture of some lego bricks that was circled as 'old' and one student stated it is old like you Mr AJ! For the first time I felt like I had made an impact and was and continue to be part of 'history'! How cool is that!  In leaving the room, I thought about my childhood and thinking how much I liked lego. Here is a photo of Fr John and I in LA playing with the lego!! Not only do the students love learning about history but it is a subject provides our students with many skill sets in understanding one aspect of continuity and change! Go team 2 P!!