Visit to Year 4
Wildlife is an important and fascinating topic for all our students to explore. Sadly, many animal species are dangerously close to becoming extinct. This term Year Four students under the Australian curriculum subject of Humanities and Social Science are increasing their awareness on the issues that are not only important to them but are investigating ways to share information to the wider community about these endangered species.
The animals identified by our students during my visit included cheetahs, snowy owls, giant panda's and arctic foxes.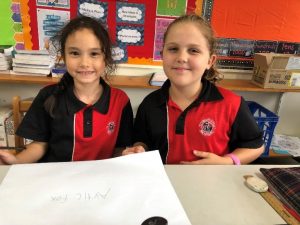 The skills our students will gain throughout these collaborative projects include structures around writing informative texts so that they convey ideas and information clearly to others, formatting skills, using computers to aid illustrations and comprehension, developing investigative skills, recall and document facts from research  and articulate information via through oral presentations.  Now that is the spirit of learning!