National Walk Safely to School Day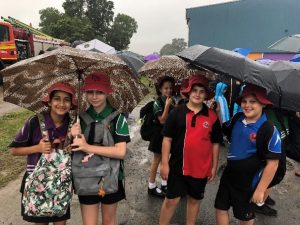 This year St Therese's school community participated in the National Walk Safely to School day that celebrates its 20th year. National Walk Safely to School Day is an annual event where the majority of our students and families along with our Police and Fire Fighters walked from the Gymnasium to our school.
On behalf of all our students, I wish to acknowledge members from Queensland Police a
nd Fire Brigade for walking alongside us in the promotion of road safety and awareness.  Many thanks to our staff who participated and assisted with breakfast platters, Piccones Super IGA Edmonton and Coles Mt Sheridan for supplying a delicious healthy breakfast. Now that is the spirit of community!