Year 2
Year two students were making funny sentences using their knowledge of written and oral texts. It was exciting to hear students use a variety of texts, proces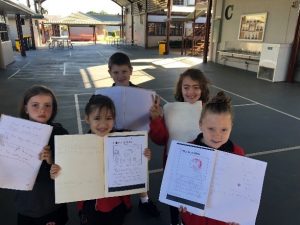 sing strategies to retrieve literal information and then draw on their knowledge of grammar, vocabulary and punctuation that in turn produced a a funny text. The texts were developed from their reading groups using sight word cards. They certainly enjoyed sharing them with me considering most of them included me! Congratulations Year Two!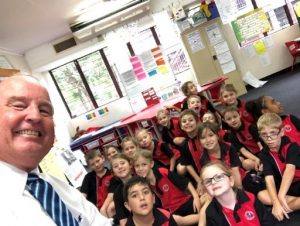 "My itchy giraffe jumped in the pool. Our principal kitten hides in the shops!"
"Your noisy principal sobs in the treehouse." Carter
Here is another one! "Your cranky principal showers in the snow!"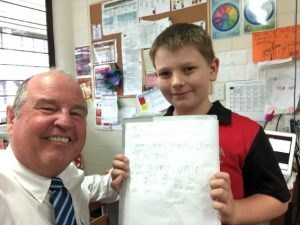 Our hairy principal bathes in the mud!" by Rhiannon
Wait there is more! "The happy mother burps in the bath." The hairy baby splashes in the treehouse!  by Kyla and Meilan.