Improper Fractions with Year 6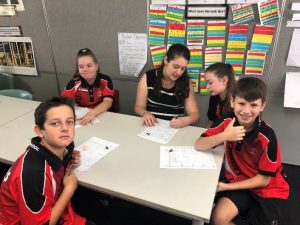 My visit this week took me to Year 6 who were engaging in Mixed Numbers and Improper Fractions! It has been a while since I taught the relationships between mixed numbers and improper fractions and thought it might be the same for parents too. So here is a simple explanation that may help you when your child talks about it at home.
An improper fraction is a fraction that has a larger number on the top than on the bottom. The number on the top of the fraction is called a numerator and the number on the bottom is a denominator. See the example below. An improper fraction is a number on "top" it is a bigger number and the number below is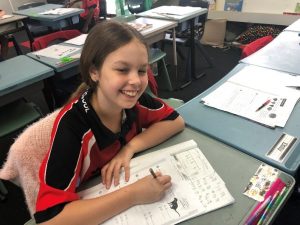 referred to as the denominator.