Science Week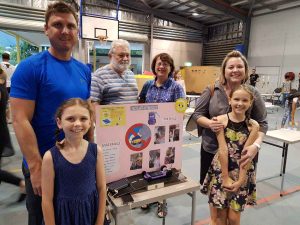 Last week we celebrated with our students and community National Science. The theme this year focused on Game Changers and Change Makers. Our school under the watchful eye of Mrs Hobbs took inspiration from the International Year of the Reef (coral reefs and the scientists who study them). How appropriate for us in living in Cairns!
The theme centered on the real-world application of autonomous technologies in areas including agriculture, mining, manufacturing, medicine and space and deep ocean exploration. Whilst covering these areas the students had opportunity to look at how this technology has transformed our day-to-day lives!
I wish to thank Mrs Hobbs and staff for coordinating our annual Science Fair which was a huge success. Thank you also to all our parents who supported our student experiments. Now that is the spirit of learning!