Celebrating St Therese's Day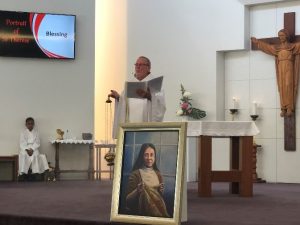 This week our school community gathered to celebrate our patron Saint, Therese's of Lisieux, who was a faithful follower of Jesus Christ. St Therese's was born in 1873 and entered the convent at the age of fifteen so that she could become closer to God. She believed that a heart is the greatest gift we have to offer our God and that this love is shared through our relationships with one another and those in need.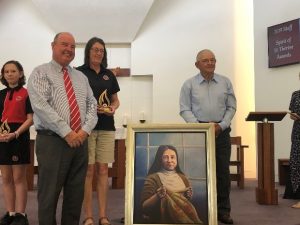 At the conclusion of Mass, Mrs Paula Burnett, Clare Ryan, and Carly Harris received the Staff Spirit of St Therese's award. Mrs Paula Tindall, a parent of our school received a Spirit of ST Therese's Award for being an active member who works tirelessly to plan and run many events in the school community.  Congratulations to our students too, who received the spirit of St Therese's awards after the celebration of the feast day Mass.  We at St Therese's continue to keep God's kingdom growing in all we do and say by doing little things with a great love for each other.  Thank you, everyone, for making it a memorable day.