Learning Online Visit to Year 2
Whilst many of our students are learning online at home, there are a few students coming to school because their parents are 'essential workers'.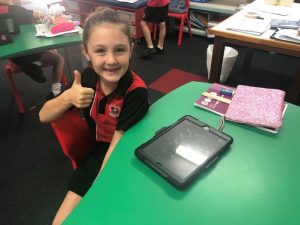 Teachers across the cohort have been using the 'Zoom' platform for communicating with students daily. In addition, the students have been at home and school accessing 'Seesaw' for schoolwork related to English, Maths, Science, and the Arts.  I wish to acknowledge our school officers who have been supporting participation of students at school throughout the last three weeks. It is difficult at school as the ratio is far greater than at home. Nevertheless, the staff have done an amazing job in the continuity of learning for term two. Thank You All !!